Date/Time
Date(s) - 14/03/2022
10:00 - 16:00
Location
Air Lab @ IT University of Copenhagen
Categories No Categories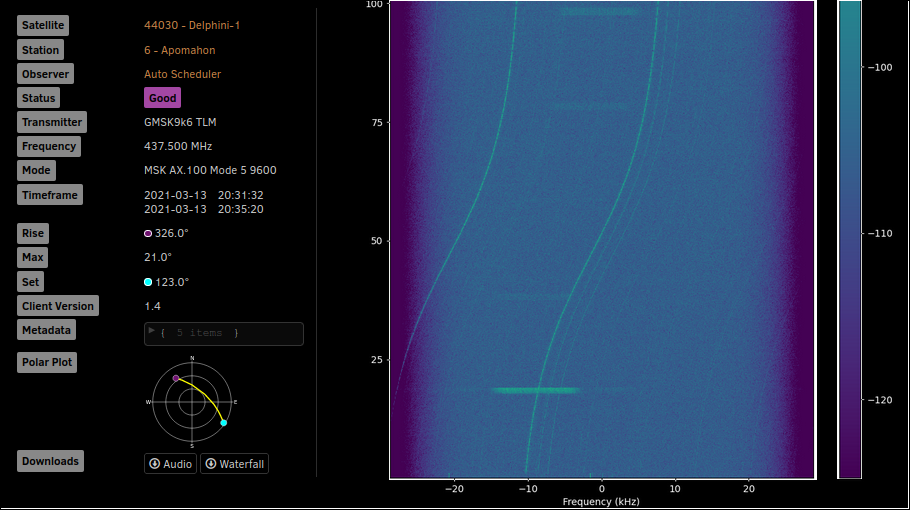 The DISCO project will launch 3 satellites into Low Earth Orbit over the next three years. To communicate with the satellites we need to have ground stations that manage the radio communications links for telemetry and data transfer.
The DISCO project is building both fixed ground stations at the participating universities, as well as mobile ground stations that can be loaned to schools in the program.
In this workshop we cover the basics of ground station operation and building including demos and a chance to get hands on experience with a range of equipment, both mobile and fixed equipment that will be later installed at ITU.
Topics include:
Antennas
Azimuth and Elevation rotators
Satellite observation prediction and tracking
Software Defined Radio
DIY and open source ground stations and Satnogs
Telemetry decoding
Satellite IOT and LoRa
Full program and speakers to be confirmed.
The workshop is open to all participants in the DISCO project, and places are limited to 20.
The workshop is FREE, registration is essential, and travel expenses* will be covered by the DISCO project.
The workshop is hosted by ITU's DASYA group and takes place in the Air Lab, Lab 1, Ground floor at IT University.
Contact Julian Priest [jucp at itu dot dk] for further info.
* (Economy travel by public transport or car is covered through participating university expense reimbursement.)
Bookings
Bookings are closed for this event.